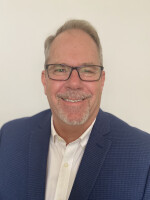 Dr. Regan Miller
Senior Pastor
E-Mail:

Regan began serving as the pastor of Nassau Bay Baptist Church on January 3, 2022. Regan and his wife Robin joined the NBBC family after serving fifteen years with the International Mission Board in Southeast Asia. Prior to serving with the IMB, Regan served as the senior pastor at the First Baptist Church of New Braunfels, Texas and New Hebron Baptist Church in Elysian Fields, Texas. He also served on staff at churches in Tampa, Florida and New Orleans, Louisiana. Regan is a graduate of the University of Mary Hardin-Baylor (BBA), New Orleans Baptist Theological Seminary (MDiv), Liberty University (MA-Business & Leadership), and Southeastern Baptist Theological Seminary (DMin). Regan has also taught in the Vietnamese Baptist Bible Institute, the Vietnamese Evangelical Bible College, and the National Economic University (Southeast Asia). Regan and Robin have two sons (Josh and Daniel).
Kim Clifton
Worship Pastor
E-Mail:

George Swann
Minister to Students
E-Mail:

Pat Hess
Ministry Assistant
Office: (281)333-3844
E-Mail:

Pat joined NBBC in February 1982 and has been on the staff for over 35 years. She has served in many roles and is currently the Ministry Assistant. The Hess family moved here from MacDill AFB in Tampa, FL when her husband Jim retired after serving 20 years in the US Army. Jim is a Life Deacon, and has been Sunday School Secretary for the past 20 years. Pat and Jim have been married 50 years and have two adult children, Tim and Chris. The twinkle in their eye comes from the love of their grandchildren: Abigail, Luke, and Jackson. Pat has a love for mission work having served in the Ukraine and Aruba and considers it a privilege to work on the staff of NBBC.
Sara Ogletree
Administrative Assistant
E-Mail:

Susan Simank
Administrative Assistant
E-Mail: